Bundled Captive Insurance Program
CICS Bundled Captive Insurance Program
The newest addition to our list of services, CIC Services is excited to introduce our new CICS bundled captive insurance program. Specifically designed to help small to middle-market businesses, this new program helps open the door to captive ownership for companies that would otherwise not be capable of replacing their existing commercial insurance through a captive program. Through this bundled program, insured businesses are able to reinsure their current premiums and retain up to 50% of the premium/risk and retain their existing insurance broker, all without sacrificing coverage.
How the Bundled Program Works
CIC Services's new CICS Bundled Captive Insurance Program is a game-changing program for both insured businesses and their insurance brokers.
With the CICS Bundled Program, insured business/captive owners have the ability to retain anywhere from about 10% to 50% of their premiums and risk because we have designed this program to match rate, limits, and policy language for existing commercial insurance policies. Policies and certificates of insurance are issued by an A+ rated carrier who also provides integrated reinsurance, protecting the captive insurance company and business owner from catastrophic loss.
Outside of the occasional claim payment, traditional insurance is typically a "sunk cost" for well-managed businesses. Once paid, premium payment is made, it is usually gone forever. In addition, commercial insurance rate increases, even when businesses have low or no claims, are also a cause for frustration. Businesses owners end up subsidizing the poor performance of the market with their good loss performance.
As the captive is wholly owned by the business owner, they also retain 100% of the underwriting profit (premiums received, fewer claims and expenses) significantly reducing the net cost of the businesses' insurance program.
The Bundled Captive Insurance Program is a revolutionary program for small and middle market businesses:
Same Coverage Language and Limits
A+ rated fronting and reinsurance included
Reduce Net Premium Spend Up To 50%
Client Retains 100% Insurance Profits
Creates Investable Loss Reserves
Keep Your Insurance Broker
Who is a Good Fit For Our Bundled Program?
If you can answer yes to any of these questions, your company could be a perfect fit!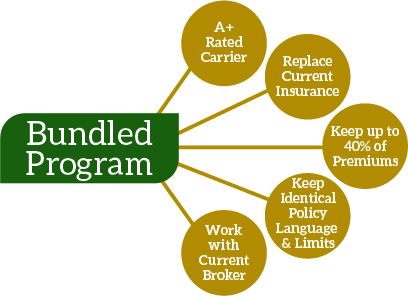 Does your business have proactive risk management and loss control program?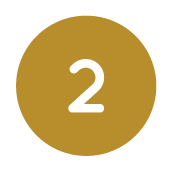 Do you continue to pay increasing commercial insurance premiums with a low claims experience?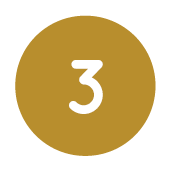 Does your business pay a total of at least $250,000 in combined property and casualty premiums?
Contact CIC Services today and we'll perform an initial no-cost analysis of your current insurance program to help you determine if owning a captive insurance company through the CICS Bundled Program is right for you and your business.